Main content starts here, tab to start navigating
Menus
Slide 1 of 3
Slide 2 of 3
Slide 3 of 3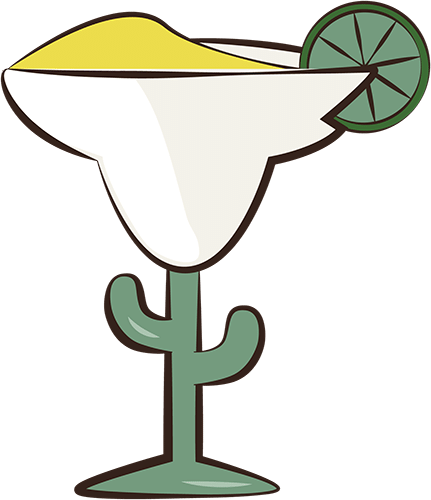 Para Comenzar
Guacamole

Fresh made, served with stone ground corn tostadas

vegetarian

Chile con Queso

Roasted hatch green chiles and chihuahuan cheese served with chips

Queso Asado

Northern Mexican cheeses, griddled with chiles and chorizo. Served with your choice of homemade corn or flour tortillas.

Shrimp Cocktail

Marinated shrimp, avocado, cucumber, cilantro, and citrus

Nachos Especiales

Individually prepared bean & cheese nachos topped with pickled jalapeños. Add mesquite grilled chicken, steak, or shrimp.
From the Mesquite Grill
Rancho Fajitas

Grilled, sizzling fajitas with peppers & onions served with charro beans, Spanish rice, guacamole, sour cream, lettuce, and pico de gallo Served with your choice of corn or flour tortillas. Chicken, steak, shrimp, or veggie.

The Jay J. Armes. Mixed Grill

Mesquite grilled steak, shrimp, and quail. Served with charro beans, Spanish rice, guacamole, sour cream, lettuce, and pico de gallo and your choice of warm corn or flour tortillas.

Green Chile Steak Burger

8oz ground steak burger smothered in hatch green chiles and American cheese. Served with seasoned fries and red chile ketchup!

Beef Back Ribs "Half the Cow!"

Full rack, slow cooked in our mesquite pit overnight, served with cowboy slaw, charro beans, and a green chile baked potato. The Best in Town!
Sides and Add Ons
Refried or Charro Beans

Spanish Rice

French Fries

Mexican Slaw

Green Chile Baked Potato

Mas Tortillas
Ensaladas Y Soups
West Texas Wedge

Mesquite bacon, avocado, cotija cheese, grilled corn, and pico de gallo served with our Rancho Dressing!

Sun City Caesar

Romaine, queso anejo, crispy corn tortilla, chile rajas, and cilantro served with our twist on a Caesar vinaigrette. Add mesquite-grilled chicken or shrimp!

vegetarian

Green Chile Pozole

Fire roasted hatch chiles, hominy, and mushrooms in a savory broth, topped with cilantro crema and traditional garnish. Offered as a cup or bowl.

vegetarian

Chicken Tortilla Soup

Red Chile tomato broth, chicken tinga, avocado, and cilantro crema topped with crispy corn tortilla strips. Offered as a cup or bowl.
Mexican Favorites
All plates served with Spanish rice and Marrow Farms pinto beans.
Red Chile Beef Enchiladas

Beef picadillo rolled in house-made corn tortillas, topped with sun dried red chile sauce, cheese, and onion.

Chicken Enchiladas Verdes

Slow cooked chicken tinga rolled in corn tortillas and topped with fire roasted green chile sauce and cheese.

Christmas Burrito

Fresh, made to order, flour tortilla stuffed with red chile pork, charro beans, and cheese, smothered with red and green chile sauces and topped with fine Mexican cheeses.

Old Fashioned Tacos

3 griddled corn tortillas filled with cheese, lettuce, and pico de gallo. Your choice of chicken tinga or beef picadillo.

Veggie Enchiladas

New Mexico style stacked enchiladas layered with roasted onions and peppers, grilled corn, mushrooms, and diced potatoes in crema. Covered with sun-dried red chile sauce and topped with cotija cheese and a runny egg. Served with Marrow Farms pinto beans and Spanish Rice.

$16

Chiles Rellenos

Smothered Hatch green chiles stuffed with asadero cheese.

Cora's Combo

One chile relleno, an old fashioned beef taco, and a green chile chicken enchilada served with Spanish rice, refried beans, and guacamole salad.

The Lloyd Lewis

Mesquite grilled steak served with two red chile, cheese, & onion enchiladas, a side of Spanish rice and refried beans and guacamole salad.
Postres
Sopapillas

A true favorite!! Soft and crispy pillows of fried dough dusted with cinnamon sugar, and served with mesquite honey.

Fried Ice Cream

Mexican dark chocolate ice cream, in a crispy shell, cajeta caramel, chocolate sauce, whipped cream, and candied red chiles.

The Three Amigos

Trio of seasonal sorbets

Café de Olla

Spiced coffee, steeped with orange and cinnamon, lightly sweetened with mexican brown sugar and served with biscochitos.
Margarita de La Casa

Lunazul margarita shaken extra cold, served on the rocks

$10

Traditional Frozen Margarita

$10

add fresh mango or spicy green chile $2

Rancho Rita

Corralejo Reposado, Cointreau, lime

$14

So Far So Bueno

big clay bowl filled with tequila, citrus juices, sparkling grapefruit

$12

Mexican Martini (Limit 2)

100% blue agave tequila, lime, olive, served up

$15

make it spicy $1

Vampiro

Lunazul tequila, Viuda de Sánchez, Squirt, chile

$12

El Viejo

Sotol Old Fashioned

$14

Rattlesnake Milk

tequila, white rum, egg white, with a bite!

$13

San Albino Michelada

Modelo Especial, jalapeno, lime, salt

$7
Weekday Lunch Specials
In addition to our full regular menu, we are serving a menu of weekday lunch specials!
El Duo

Small Chile Con Queso y Guacamole with Stone Ground Tortillas

Patty's Soup + Salad

Choice of One Small Soup: Green Chile Pozole or Chicken Tortilla + Choice of One 1/2 Salad: West Texas Wedge or Sun City Caeser

Lunch Break Fajitas

Lunch-Sized Portion of Sizzling Steak + Chicken Fajitas, Peppers + Onions, Corn or Flour Tortillas, served with Charro Beans, Spanish Rice, Guacamole, Sour Cream, Lettuce, Pico De Gallo

Vegetarian Combo

One Veggie Rajas Enchilada + One Chile Relleno Smothered in Sun-Dried Red Chile + Cheese, served with Spanish Rice + Pinto Beans

Juan's Combo

Choice of One Enchilada (Red Chile Beef or Chicken Verde) + Choice of One Old Fashioned Taco (Beef Picadillo or Chicken Tinga), served with Spanish Rice + Pinto Beans
Mains
Bean + Cheese Burrito

Cheese Quesadilla

Lil Juan's Chicken Tenders

Mini Corn Dogs
Sides
Rice

Charro Beans

French Fries

Handmade Tortillas
Dessert
Cowpoke Sundae

Vanilla Ice Cream, Chocolate Syrup, Whipped Cream + a Cherry on Top
Drinks
Strawberry Limonada

Apple Juice

Soft Drinks

Milk